Daughters of War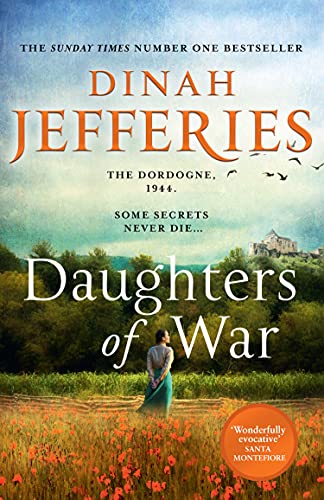 Why a Booktrail?
1944: Deep in the river valley of the Dordogne…
What you need to know before your trail
Deep in the river valley of the Dordogne, in an old stone cottage on the edge of a beautiful village, three sisters long for the end of the war.
Hélène, the eldest, is trying her hardest to steer her family to safety, even as the Nazi occupation becomes more threatening.
Elise, the rebel, is determined to help the Resistance, whatever the cost.
And Florence, the dreamer, just yearns for a world where France is free.
Then, one dark night, the Allies come knocking for help. And Hélène knows that she cannot sit on the sidelines any longer. But secrets from their own mysterious past threaten to unravel everything they hold most dear…
Travel Guide
Discover wartime Dordogne with Daughters of War
The setting of the Dordogne is lovingly evoked and it takes on an unsettling atmosphere given the war and occupation.
Sister's Helene, Elise and Florence Baudin live in the river valley of Dordogne in France, near the village of Sainte-Cecile. Due to the war the sisters aren't allowed to return to England. They live in fear as they hope that their neighbours and villagers don't will tell the Germans they are only half French. The village under occupation is well evoked and the fear and veil of uncertainty is very clear.
The fight for France as told through the eyes of three very different sisters who live in rural Dordogne.
BookTrail Boarding Pass: Daughters of War
Destination/location: Dordogne  Author/guide: Dinah Jefferies Departure Time: 1944
Back to Results