The Last Lifeboat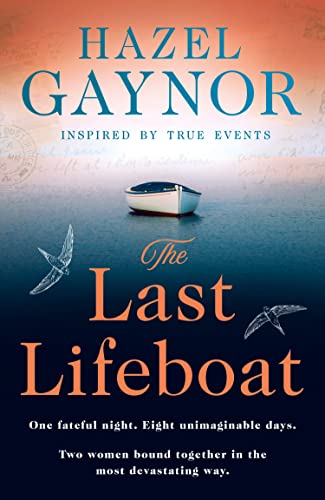 Why a Booktrail?
1940: Inspired by the true events of evacuees sent away by sea
What you need to know before your trail
September 1940.
In the immediate aftermath of a U-boat attack on an evacuee ship, one lifeboat of terrified survivors endures a fierce storm in the North Atlantic.
June 1940.
Three months earlier, two very different women – Alice King, a teacher, and Lily Nicholls, a young widow, confront life-changing choices as Britain prepares for invasion and the devastating Blitz bombing raids begin.
In Kent, Alice sees a chance to play a part in the war and volunteers as an escort on the 'seavac' ships; in London Lily faces the agonizing decision of whether to keep her children with her as the Blitz begins, or send them to safety in Canada.
The dramatic events of one fateful night in the mid-Atlantic, and the eight unimaginable days that follow, bind the two women together in the most devastating way…
Travel Guide
The true story of the SS City of Benares
The sinking of the SS City of Benares was one of the worst maritime disasters in the Second World War, and one of the worst maritime disasters in history involving children.
Out of 123 on board, 98 died. In comparison, there were 112 children on the Titanic and 54 lost their lives on that ship.
A German submarine torpedoed it and it sank on 17 September 1940 en route to Montreal, Quebec City in Canada and New York City with 406 people onboard.
BookTrail Boarding Pass: The Last Lifeboat
Destination/location: Atlantic Ocean, Canada, England  Author/guide: Hazel Gaynor Departure Time: 1940
Back to Results