The IT Girl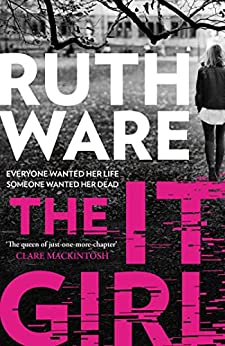 Why a Booktrail?
2000s: Did she send an innocent man to jail?
What you need to know before your trail
It was Hannah who found April's body ten years ago. It was Hannah who didn't question what she saw that day.
Did her testimony put an innocent man in prison?
She needs to know the truth.
Even if it means questioning her own friends. Even if it means putting her own life at risk. Because if the killer wasn't a stranger, it's someone she knows…
Travel Guide
Oxford and Edinburgh Ruth Ware style
The cities of Edinburgh and Oxford are well evoked in the novel and the story opens in Oxford where the main action takes place in the past. the main setting is the halls of academia and the hallowed halls of the world of an oxford college. Going there for your first time and having to share your space with someone who is an IT girl is not going to be easy. Not is seeing a professor who likes to imvite girls round to his room.
Edinburgh
The city of Edinburgh features more as the story leads us here. One setting is a ficitonal bookshop but there are many real ones in and around the Grassmarket area so keep that in mind when trying to find Tall Tales.
Charcters here live in nice parts of the city such as Stockbridge where Hannah lives, Charlotte Square where Hugh lives and the Caledonian hotel where November stays.
BookTrail Boarding Pass: The IT Girl
Destination/Location: Edinburgh, Oxford  Author: Ruth Ware  Departure: 2000s
Back to Results