One by One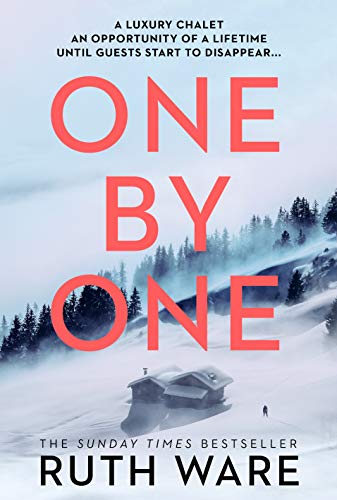 Why a Booktrail?
2000s: Reminiscient of Agatha Christie's And Then There Were None
What you need to know before your trail
Snow is falling in the exclusive alpine ski resort of Saint Antoine, as the shareholders and directors of Snoop, the hottest new music app, gather for a make or break corporate retreat to decide the future of the company. At stake is a billion-dollar dot com buyout that could make them all millionaires, or leave some of them out in the cold.
The clock is ticking on the offer, and with the group irrevocably split, tensions are running high. When an avalanche cuts the chalet off from help, and one board member goes missing in the snow, the group is forced to ask – would someone resort to murder, to get what they want?
Travel Guide
Welcome to the French Alps
There is not a village or ski village which is called Saint Antoine as in the novel, but any one of the French skiing retreats could be the inspiration for it!
Ten company employees arrive at a cozy, luxurious resort situated high up in the Alps. This is a wonderfully descriptive setting. A snow storm starts and cuts off the top of the mountain from the bottom. There's talk of an avalanche. People are worried. Others are oblivious.
Two voices tell the story of what happens next. One is an employee of the lodge, the other is  a former employee of the tech company who is renting the lodge for the weekend. There are lots of divisions going on. Plenty of secrets hiding in the rooms, around the lodge…and who is going to tell what on this mountain?
The sense of isolation, people cut off from their technical gadgets, cut off from the world and most of all, cut off from each other. One goes missing…who will be next?
BookTrail Boarding Pass: One by One
Destination/location: French Alps  Author/guide:  Ruth Ware Departure Time: 2000s
Back to Results