This is How We Are Human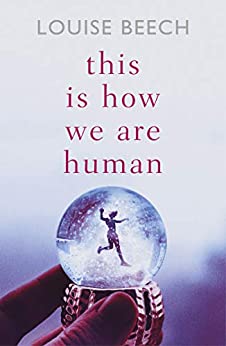 Why a Booktrail?
2000s: A topical and moving drama about a mother's love for her son.
What you need to know before your trail
Sebastian James Murphy is twenty years, six months and two days old. He loves swimming, fried eggs and Billy Ocean. Sebastian is autistic. And lonely.
Veronica wants her son Sebastian to be happy … she wants the world to accept him for who he is. She is also thinking about paying a professional to give him what he desperately wants.
Violetta is a high-class escort, who steps out into the night thinking only of money. Of her nursing degree. Paying for her dad's care. Getting through the dark.
When these three lives collide – intertwine in unexpected ways – everything changes. For everyone.
Travel Guide
The landscape in the novel
There are no locations of note in this novel as it's a novel where the setting is the human spirit and the human emotion. The real setting and landscape is not geographical here but that of autism. The characters live here and have to navigate this landscape which is unknown and uncertain. They navigate the best they can but it is hard. A mother wants to do the best by her son and so has to enter another unknown world of escorts.
BookTrail Boarding Pass: This is How We Are Human
Destination/location: Hull Author/guide: Louise Beech  Departure Time: 2000s
Back to Results