Maria In The Moon
Why a Booktrail?
2000s: A haunting tale of survival and redemption
What you need to know before your trail
Catherine's life has little or no direction; her boyfriend has left and family life is difficult. Now, her home has been invaded by the flood water which has devastated the city of Hull. The one constant in her life seems to be the memorable Aunt Mary and she seems to be the only one to have loved or have been loved by Catherine.
With Aunt Mary ill, she takes on a role as a volunteer at the Flood Crisis centre and challenges herself to helping others. As she does so, she gains an insight into her own mind and memory and starts to unravel her own pain and secrets tucked away in her past.
Sometimes you can help others easier than helping yourself
Locations
Reset
England - Yorkshire - Hull
Travel Guide
2017's City of Culture
It's ten years since the devastating floods which affected the city – The Hull Daily Mail had a long article on the affects of the flood and the hour by hour race against time
Read about the history of Hull here and what else it should be remembered for – not just the floods
This August there is to be a short film on the floods and what might happen to Hull if the world ended.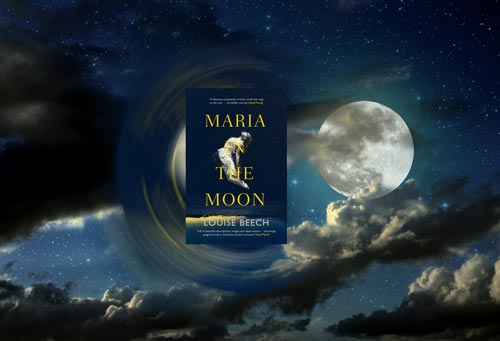 Booktrailer Review
Susan

This book made me shed a tear or two – there is so much emotion on each and every page, in every word. I feel bereft now that I've finished it. The insight into people suffering trauma, their needs, their will to survive and how it's easier to help others than to help yourself. The novel gives such a rich and valuable look at the work of crisis centres, what the people on the other end of the phone must go through. Who helps those who help others?

Full review to come for the tour but be warned that Louise Beech makes you cry and look inside yourself. She's a beautiful writer though so she is forgiven. Maybe tissues and a huge bar of comfort chocolate should come with the next book though 😉

There is mention of the floods and their aftermath but there is no real sense of place as such yet the overriding landscape is despair and hope in times of crisis.

"Heartbreaking and raw yet pure in heart"
Booktrail Boarding Pass:  Maria In The Moon
Destination: Hull  Author/Guide: Louise Beech   Departure Time: 2007
Back to Results