The Last Resort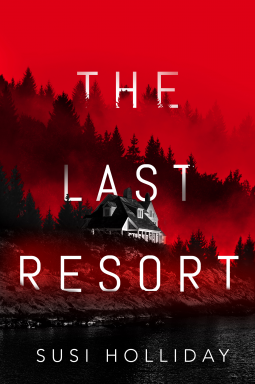 Why a Booktrail?
2000s: Seven strangers. Seven secrets. One perfect crime.
What you need to know before your trail
When Amelia is invited to an all-expenses-paid retreat on a private island, the mysterious offer is too good to refuse. Along with six other strangers, she's told they're here to test a brand-new product for Timeo Technologies. But the guests' excitement soon turns to terror when the real reason for their summons becomes clear.
Each guest has a guilty secret. And when they're all forced to wear a memory-tracking device that reveals their dark and shameful deeds to their fellow guests, there's no hiding from the past. This is no luxury retreat—it's a trap they can't get out of.
As the clock counts down to the lavish end-of-day party they've been promised, injuries and in-fighting split the group. But with no escape from the island—or the other guests' most shocking secrets—Amelia begins to suspect that her only hope for survival is to be the last one standing. Can she confront her own dark past to uncover the truth—before it's too late to get out?
Travel Guide
You are invited to a luxury retreat on an anonymous island
You never get to know where this island is as you're taken there almost in secrecy. What happens on the island stays on the island……and that might mean you. Think And Then There Were None meets 198984 and the film called The Island. You are there for a reason but what reason? Do you know the owners and organisers of this visit? Really? What do they know about you?
Think the worst and most intrusive technology you can think of and then treble it. No, even more than that. Imagine a technology, an app, something that you don't control, but one that controls you…
And that you're stuck on an island with strangers and this new all-seeing technology…
BookTrail Boarding Pass: The Last Resort
Destination: An anonymous island  Authour/guide: Susi Holliday  Departure Time: 2000s
Back to Results