The Hike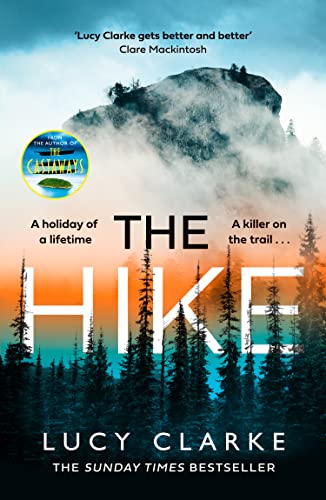 Why a Booktrail?
2023: The perfect day for a hike, the perfect place to disappear!
What you need to know before your trail
Leaving behind their everyday lives, four friends hike out into the beautiful Norwegian wild – nothing between them and the mountain peak but forest, sea and sharp blue sky.
But there's a darker side to the wilderness. A woman went missing here one year ago, scarring the mountain with suspicion and unanswered questions.
Now, the friends are hiking into the heart of the mystery. And waiting on the trail is someone who'd do anything to keep their secrets buried – and to stop the group walking away alive . . .
Travel Guide
Norway and hiking
The locations in the novel are fictional and the ones that are real are in different places to what they are in real life. That is the beauty of being an author and playing with setting and place.
You don't normally think of Norway when thinking of going trekking or walking but the author did just that in real life. Talk about getting into the setting!
Blafjell Mountain and the Syelle Trail are real but not located where Lucy has placed them. Wait until you find out why….
BookTrail Boarding Pass: The Hike
Destination/location:  Norway Author/guide: Lucy Clarke Departure Time: 2023
Back to Results