The Drift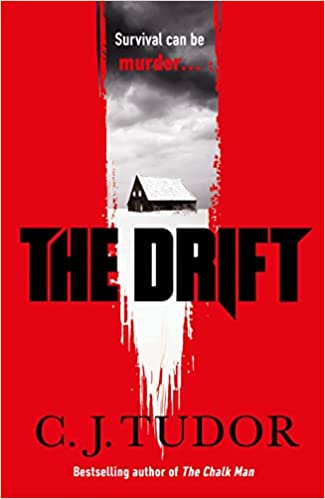 Why a Booktrail?
2022: Survival can be murder . . .
What you need to know before your trail
During a deadly snowstorm, Hannah awakens to carnage, all mangled metal and shattered glass. Evacuated from a secluded boarding school, her coach careered off the road, trapping her with a handful of survivors.
Meg awakens to a gentle rocking. She's in a cable car stranded high above snowy mountains, with five strangers and no memory of how they got on board.
Carter is gazing out of the window of an isolated ski chalet that he and his companions call home. As their generator begins to waver in the storm, the threat of something lurking in the chalet's depths looms larger.
Outside, the storm rages. Inside one group, a killer lurks.
But which one?
And who will make it out alive?
Travel Guide
Snow, remote and classic Tudor
The locations in this novel are very vague and it's not even clear what country this is set in. This really doesn't matter as the locations are not key to the story – the setting of the snow bound landscape and THE RETREAT however are.
You get lost in the ski resort, on the bus which has overturned, in the cable car or anywhere else in the novel. The Retreat is always there even though we don't see it for the longest time. The anticipcation is everything.
Snow, remote land and no-one to hear you scream.
BookTrail Boarding Pass: The Drift
Destination: Somewhere up a mountain in the snow  Author/guide: C J Tudor Departure Time: 2022
Back to Results