Here and Now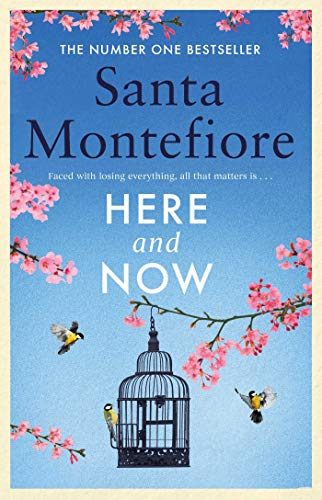 Why a Booktrail?
2000s: Faced with losing everything, all that matters is Here and Now . . .
What you need to know before your trail
Marigold has spent her life taking care of those around her, juggling family life with the running of the local shop, and being an all-round leader in her quiet yet welcoming community. When she finds herself forgetting things, everyone quickly puts it down to her age. But something about Marigold isn't quite right, and it's becoming harder for people to ignore.
As Marigold's condition worsens, for the first time in their lives her family must find ways to care for the woman who has always cared for them. Desperate to show their support, the local community come together to celebrate Marigold, and to show her that losing your memories doesn't matter, when there are people who will remember them for you .
Travel Guide
The location of the novel is a small village somewhere in England. It's never made clear where it is, although a farm called Sherwood is mentioned so it's rural farmland. Sounds idyllic but there's a sadness here as the main character is suffering from dementia and it's a very sad yet realistic plight of a family going through the illness.
The real setting here is the here and now of a cruel illness robbing you of your memories and your identity. Have tissues to hand.
BookTrail Boarding Pass: Here and Now
Destination/location: England  Author/guide: Santa Montefiore Departure Time: 2000s
Back to Results