A Song for the Dark Times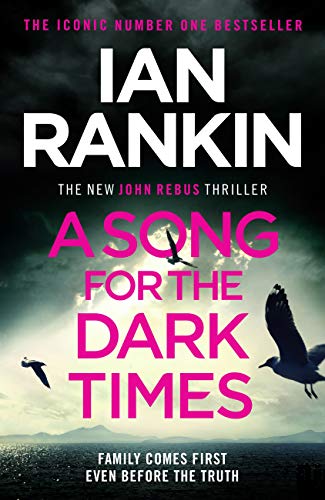 Why a Booktrail?
2000s: Rebus' daughter's husband has gone missing….
What you need to know before your trail
When his daughter Samantha calls in the dead of night, John Rebus knows it's not good news. Her husband has been missing for two days.
Rebus fears the worst – and knows from his lifetime in the police that his daughter will be the prime suspect.
He wasn't the best father – the job always came first – but now his daughter needs him more than ever. But is he going as a father or a detective?
As he leaves at dawn to drive to the windswept coast – and a small town with big secrets – he wonders whether this might be the first time in his life where the truth is the one thing he doesn't want to find…
Travel Guide
From Edinburgh to Tongue
Tongue in the Scottish Highlands
Tongue is a coastal village in northwest Highland, Scotland. It's where Rebus' daughter lives and where one of two cases takes place in the novel.
It lies on the east shore above the base of the Kyle of Tongue and north of the mountains Ben Hope and Ben Loyal.
Edinburgh
Thd city that Rebus calls home is very recognisable and you can practically walk around the streets the characters do.
BookTrail Boarding Pass: A Song for the Dark Times
Destination/location: Edinburgh, Tongue  Author/guide: Ian Rankin  Departure Time:2000s
Back to Results