The Hiking Trip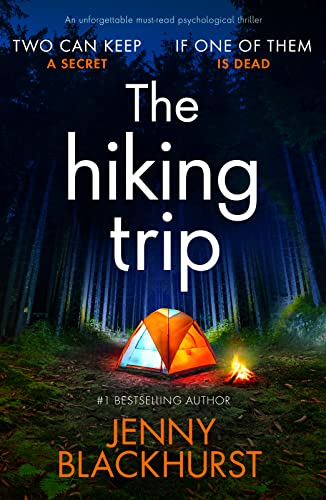 Why a Booktrail?
1999, 2019: Don't trust everyone you meet on a hiking trip
What you need to know before your trail
A young British backpacker goes missing on the West Coast Trail.
No one is sure whether she died or simply disappeared.
Apart from Laura.
Twenty years later, a body has been found.
And there's only one person who could reveal the secret that Laura's been hiding all this time.
But she knows that two can keep a secret.
IF ONE OF THEM IS DEAD.
Travel Guide
From Vancouver along the West Coast Trail
Oh the wonders of hiking and camping in the wild. This is a really exciting experience in real life and to read about it in a novel – this is a very realistic experience. The warning about bears, the decision of where to put your tent, the instant friends you make along the way.
The sights along the West Coast Trail which is evoked in the novel are stunning – waterfalls, old dirt roads and wonderful views. That feeling of freedom and utter wonderment of exploring in the wild, a new country, away from home.
The Canadian tourist website describes it thus:
"The West Coast Trail (WCT) is an iconic backcountry, multi-day backpacking trail that is a bucket list challenge for many hikers. It is an experience that can bring even the most experienced hikers to their knees."
BookTrail Boarding Pass: The Hiking Trip
Destination: British Columbia, Vancouver  Author/guide: Jenny Blackhurst Departure Time: 1999, 2019
Back to Results