The Chosen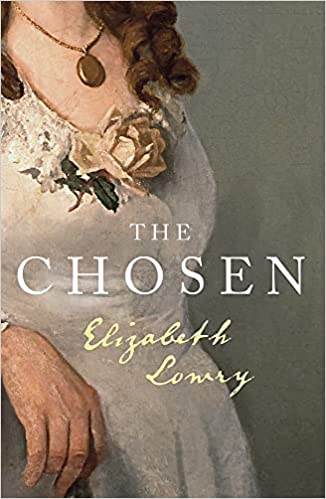 Why a Booktrail?
1912: A story about Emma Hardy, wife of author Thomas
What you need to know before your trail
One Wednesday morning in November 1912 the ageing Thomas Hardy, entombed by paper and books and increasingly estranged from his wife Emma, finds her dying in her bedroom. Between his speaking to her and taking her in his arms, she has gone.
The day before, he and Emma had exchanged bitter words – leading Hardy to wonder whether all husbands and wives end up as enemies to each other. His family and Florence Dugdale, the much younger woman with whom he has been in a relationship, assume that he will be happy and relieved to be set free. But he is left shattered by the loss.
In the days that follow he comes across a set of diaries that Emma had secretly kept about their life together, ominously titled 'What I Think of My Husband'. He discovers what she had truly felt: that he had been cold, remote and incapable of ordinary human affection, and had kept her childless, a virtual prisoner for forty years. Why did they ever marry? He has to start re-examining their entire life together – and himself.
Travel Guide
Trail around Dorset and Cornwall with Elizabeth Lowry
Dorset
A:        Hardy's Cottage, Higher Bockhampton
Thomas Hardy was born and grew up in this simple stone mason's cottage on the edge of the heath.
B:        Thorncombe Wood and Black Heath
This was once wild territory, thickly wooded and covered in furze, only navigable by those – like the country-born Hardy – who knew it well. It's easy to walk here now, but you can still sense the 'heathy, furzy, briary wilderness' that Hardy describes in his fiction, and which also features in The Chosen.
C:        Sturminster Newton
Following his marriage to Emma Gifford in 1874, Hardy lived in this market town on the Stour from 1876 to 1878.
D:        Max Gate
The substantial red brick house which Hardy designed built for himself to the south-east of Dorchester. Thomas and Emma moved here in 1885, after more than ten years of marriage.
E:        St John the Baptist, Bere Regis
The Tuberville Chapel and tombs in this Norman church inspired Hardy while he was writing Tess of the d'Urbervilles.
F:        Woolbridge Manor, Wareham
The model for Wellbridge Manor, where Tess and Angel spend their disastrous wedding night.
G:        St Michael's Church, Stinsford
Site of the Hardy family graves. Emma is buried here and so is Florence, Hardy's second wife. Hardy's heart is interred with them.
Cornwall
H:        The Rectory, St Juliot
Scene of Hardy's courtship of Emma, which began in March 1870.
Booktrail Boarding Pass:  The Return
Destination : Dorset and Cornwall   Author/Guide: Elizabeth Lowry   Departure Time: 1912
Back to Results