Ghost Wall
Why a Booktrail?
2000s: Could you cope with going back to  Iron age Northumberland for a while?
What you need to know before your trail
Teenage Silvie is living in a remote Northumberland camp as an exercise in experimental archaeology. Her father is an abusive man, obsessed with recreating the discomfort, brutality and harshness of Iron Age life. Behind and ahead of Silvie's narrative is the story of a bog girl, a sacrifice, a woman killed by those closest to her, and as the hot summer builds to a terrifying climax, Silvie and the Bog girl are in ever more terrifying proximity.
Travel Guide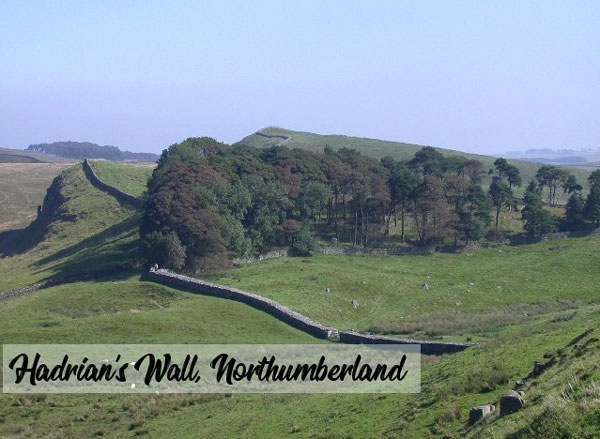 The locations are, as to  be expected, vague and remote although the setting of the woods and the vagueness of the location do play a part in the overall atmosphere. There are no locations to showcase however there are a few places to note that could be of interest:
There is a keen sense of the Iron age in Northumberland – cross any rural land in the region and chances are, you'll see some interesting rock marks  on the rugged ground. Northumberland also has the greatest concentration of hillforts in Britain no less and so ancient life is never far away. Perhaps not good for the characters in the novel but for you the literary traveller, it's great news!
There are a few hillforts in the area which date from the Iron Age and even before –  Yeavering Bell in the heart of the Cheviot Hills is the largest one.  It is thought that there's been a monument of sorts since the stone age. So if it's the ancient times you want to go back to, you could do worse than the Cheviots.
There's always Hadrian's Wall to visit when in the area – be sure to visit the eastern end at Segedunum – a roman fort to explore
Scare yourself witless in Northumberland National Park where you can imagine you're on a retreat of your own.
Booktrail Boarding Pass:  Ghost Wall
Destination : Northumberland  Author/Guide: Sarah Moss  Departure Time: 1980s
Back to Results