Summerwater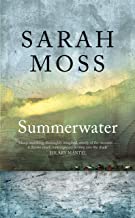 Why a Booktrail?
2000s: On a campsite in the Trossachs, it's amazing what kind of people mix…
What you need to know before your trail
On the longest day of the summer, twelve people sit cooped up with their families in a faded Scottish cabin park. The endless rain leaves them with little to do but watch the other residents.
A woman goes running up the Ben as if fleeing; a retired couple reminisce about neighbours long since moved on; a teenage boy braves the dark waters of the loch in his red kayak. Each person is wrapped in their own cares but increasingly alert to the makeshift community around them. One particular family, a mother and daughter without the right clothes or the right manners, starts to draw the attention of the others. Tensions rise and all watch on, unaware of the tragedy that lies ahead as night finally falls.
Locations
Reset
Scotland - Loch Lomond and the Trossachs
Travel Guide
Travel to a campsite in the Trossachs booktrail style
The campsite here of course is fictional but the sense of remoteness and the nature of the people that come here is varied and unique.
There are plenty of campsites to take this book to and read it, and then look over it and wonder if any of the characters in the book are right in front of you… You might feel quite at home as there are varied guests here and it's constantly raining like it does in Scotland.  The novel takes place over a single day so it feels like one long day camping.
This is like Four in a bed with added cabin fever. Each chapter goes to another cabin and a set of characters who are all living in this temporary community. Every character is of a different age, status, background etc and so are very interesting to get to know.
The setting of the Trossachs is stunning in real life. Here. it merely forms a background to a select and remote group of people.
BookTrail Boarding Pass: Summerwater
Destination/location: Trossachs  Author/guide: Sarah Moss Departure Time: 2000s
Back to Results