Watch Her Fall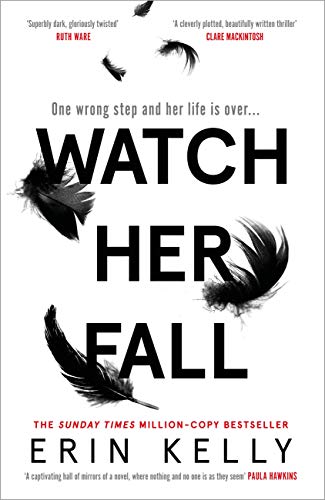 Why a Booktrail?
2020: Dancers would kill to get the lead part in Swan Lake…
What you need to know before your trail
Swan Lake is divided into the black acts and the white acts. The Prince is on stage for most of the ballet, but it's the swans audiences flock to see. In early productions, Odette and Odile were performed by two different dancers. These days, it is usual for the same dancer to play both roles. Because of the faultless ballet technique required to master the steps, and the emotional range needed to perform both the virginal Odette and the dark, seductive Odile, this challenging dual role is one of the most coveted in all ballet. Dancers would kill for the part.
Ava Kirilova has reached the very top of her profession. After years and years of hard graft, pain and sacrifice as part of the London Russian Ballet Company, allowing nothing else to distract her, she is finally the poster girl for Swan Lake. Even Mr K – her father, and the intense, terrifying director of the company – can find no fault. Ava has pushed herself ahead of countless other talented, hardworking girls, and they are all watching her now.
But there is someone who really wants to see Ava fall . . .
Travel Guide
Welcome to the black and white world of Ballet
This novel takes place in the cut throat world of ballet. This time we see the Russian ballet school and the iconic performance of Swan Lake.
The scenario, initially in two acts, was fashioned from Russian and German folk tales and tells the story of Odette, a princess turned into a swan by an evil sorcerer's curse. She is set to marry a prince, but her rival finds out about this and disguises herself as Odette so the prince declares his undying love her her. The spell is that the one who the prince declares love to will be rich and become a human princess – and the other swans will be destined to remain swans for ever.
BookTrail Boarding Pass: Watch Her Fall
Destination/location: London Author/guide: Erin Kelly Departure Time: 2000s
Back to Results