Trust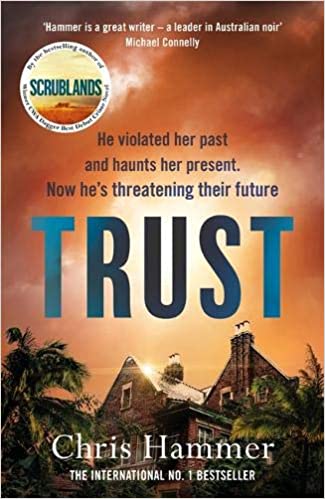 Why a Booktrail?
2000s: There are secrets waiting in Port Silver…
What you need to know before your trail
On a bright sunny day in Port Silver, ex-journalist Martin Scarsden misses a call from his girlfriend Mandy. Checking his voicemail later, all he hears is her terrified scream before the phone cuts off.
Back at the house, he finds a policeman unconscious on the floor, and Mandy gone.
So starts a twisting tale of intrigue and danger, as Martin probes the past of the woman he loves, a woman who has buried her former life deep.
And for the first time, Mandy finds denial impossible, now the body of a man has been discovered – a man to whom she was engaged to marry. It's time to face her demons once and for all; it's time she learned how to trust.
Travel Guide
BookTrail to Sydney for some Trust locations
We start in Port Silver where the previous novel Silver was set. Not long before we are transported by Chris Hammer to a very memorable side to Sydney. This is Hammer's version of the city and you really get to see it in a new light.
What we soon discover is the many facets of Sydney's dark side: crimes, scandals, secret clubs, violence and murder. As we go from one to another, the locations of the city flash before your eyes. Redfern, Pyrmont and the well-known Surry Hills.
BookTrail Boarding Pass: Trust
Destination/location: Sydney  Author/guide: Chris Hammer Departure Time: 2000s
Back to Results