Too Good to Hang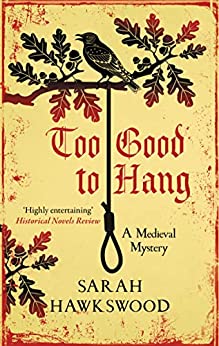 Why a Booktrail?
1145: The village priest of Ripple finds a body.
What you need to know before your trail
Thorgar the Ploughman is found by the bloodied body of Father Edmund, a village priest in Ripple, and is summarily hanged for being caught in the act, despite his pleas of innocence.When his sister goes to Worcester to seek justice for Thorgar, the lord Sheriff sends Hugh Bradecote, with Serjeant Catchpoll and Underserjeant Walkelin, to discover the truth. They soon expose strong motives for placing the blame on the ploughman's shoulders, some unpleasant secrets festering among the villagers, as well as the whisper of a treasure long lost and now rediscovered.The shadow the noose casts is a long one, but the Sherrif's men will need to plumb the darkness to uncover the true killer.
Travel Guide
Ripple
A map of Ripple in 1145.
BookTrail Boarding Pass: Too Good to Hang
Destination/location: Ripple (Kent)   Author/guide: Sarah Hawkswood Departure Time: 1145
Back to Results