There's Only One Danny Garvey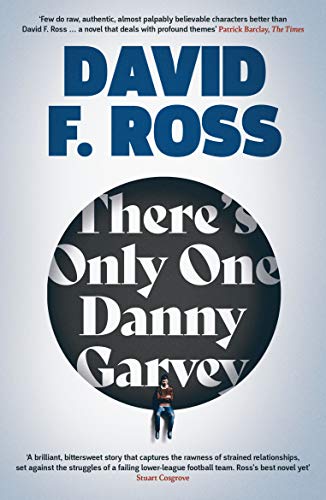 Why a Booktrail?
1980s: Dark comedy set against the struggles of a failing lower-league football team
What you need to know before your trail
Danny Garvey was a sixteen-year old footballing prodigy. Professional clubs clamoured to sign him, and a glittering future beckoned.
And yet, his early promise remained unfulfilled, and Danny is back home in the tiny village of Barshaw to manage the struggling junior team he once played for. What's more, he's hiding a secret about a tragic night, thirteen years earlier, that changed the course of several lives. There's only one Danny Garvey, they once chanted … and that's the problem.
Travel Guide
The Ayrshire of Danny Garvey
Barshaw village where the book is set is fictional but is clearly located in Ayshire. This is a village which reflects so many places at that time: closing of the pits and mass unemployment. Men are left reliant on the pub.
However there is also a sense of community and this is where the revival of the football team means everything.  Danny Garvey reluctantly agrees to return to manage them. It soon becomes apparent that Danny's return brings with it memories of a troubled past. One that he's never managed to escape or leave behind.
BookTrail Boarding Pass: There's Only One Danny Garvey
Destination/location: Ayrshire, 'Barshaw' Author/guide: David F Ross Departure Time: 1980s
Back to Results