The Whistling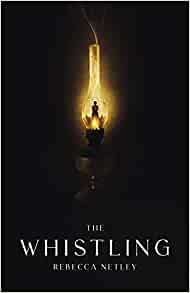 Why a Booktrail?
2000s: A remote island. What's that whistling?
What you need to know before your trail
Alone in the world, Elspeth Swansome has taken the position of nanny to a family on the remote Scottish island of Skelthsea.
Her charge, Mary, is a troubled child. Distracted and secretive, she hasn't uttered a word since the sudden death of her twin, William – just days after their former nanny disappeared.
With Mary defiantly silent, Elspeth turns to the islanders. But no one will speak of what happened to William. Just as no one can explain the hypnotic lullabies sung in empty corridors. Nor the strange dolls that appear in abandoned rooms.
Nor the faint whistling that comes in the night . . .
As winter draws in and passage to the mainland becomes impossible, Elspeth finds herself trapped.
But is this house haunted by the ghosts of the past?
OR THE SECRETS OF THE LIVING..?
Travel Guide
BookTrail the fictional Scottish island of Skelthsea.
Elspeth in the novel moves from  Edinburgh to the fictional Scottish island of Skelthsea.  There is no real indication of where the island might be but that is part of its mystery. It's a cold and desolate place. The land is raw and harsh  and it takes no prisoners it would seem. This place is cold, dark, and wonderfully evoked by words and the meaning between them.
It's not just fog that shrouds the island – there's a lot of supernatural whispers too. There is a veil of evil and superstition  enveloping the island. Why did the nanny disappear and why does the child not speak due to a tragedy?
What is this place and is it the people or the place we should fear?
Booktrailer Review
Chillingly brilliant!
BookTrail Boarding Pass: The Whistling
Destination/location: Scotland  Author/guide: Rebecca Netley Departure Time: 2000s
Back to Results