The Black Feathers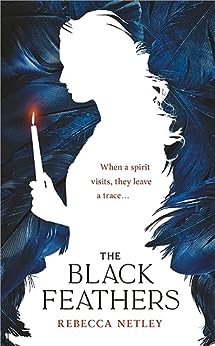 Why a Booktrail?
1852: Where ghosts tread, black feathers fall . . .
What you need to know before your trail
When Annie marries widower Edward Stonehouse and arrives at Guardbridge, his estate on the Yorkshire moors, she thinks she has finally put darkness behind her.
She is mistaken.
Edward's sister, Iris, still lives in the family home. A taxidermist and medium, she urges Annie to watch out for black feathers – claiming that they mark the spot where a spirt has visited.
At first, Annie dismisses her warnings. But, before long, she begins to feel haunted.
What exactly happened to Edward's first wife? Why is Iris so disturbed?
And should Annie really be watching for signs from the dead – or is she the one being watched?
Travel Guide
Yorkshire
The locations are vague in the novel given that everything happens in one fictional, gothic house. However, the remoteness and beauty of the moors places it clearly in Yorkshire.
Guardbridge is perhaps the creepiest estate you will ever visit. It has several wings, doors leading to rooms you least expect, corridors that are empty or at least they should be, and portraits on walls whose eyes seem to follow you around the room.
Even the name suggests that you should be alarmed. Guard yourself against Guardbridge and its strange ways, windows that cloud over  and where messages appear, where ghosts seem to roam and where you can never be really sure that you are really alone.
There is a Guardbridge (town) in Fife but the house of that name in Yorkshire is fictional.
Oh and watch out for black feathers….
BookTrail Boarding Pass: The Black Feathers
Destination: Yorkshire  Author/guide: Rebecca Netley   Departure Time: 1856
Back to Results