The Venetian Legacy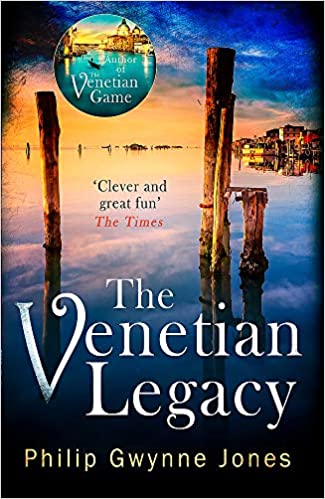 Why a Booktrail?
2000s: No happy ever after for Nathan and Federica?
What you need to know before your trail
Newlyweds Nathan Sutherland and Federica Ravagnan are looking forward to weeks of sunshine and relaxation on the island of Pellestrina, in a cottage belonging to Federica's late father, Elio.
The weather is idyllic, the views across the lagoon are spectacular and the seafood is the best in Venice. But when the body of an eminent Venetian lawyer is dredged up by a fishing boat, members of the close-knit island community start to take an unhealthy interest in the two honeymooners, and whispers and rumours begin to circulate about Elio's association with a recently-deceased gang boss.
As Federica struggles to comes to terms with her father's troubled legacy, Nathan finds himself dragged into the search for the missing proceeds of an unsolved jewellery heist, and the unwanted centre of attention of the Mala del Brenta – the Venetian Mafia.
Clearly Pellestrina is going to be no honeymoon…
Travel Guide
Discover Pellestrina BookTrail style
Pellestrina is an island in northern Italy, forming a barrier between the southern Venetian Lagoon and the Adriatic Sea, lying south west of the Lido.
The island is 11 kilometres (7 miles) long.
There are four main villages: San Pietro in Volta, Porto Secco, Sant' Antonio di Pellestrina and Pellestrina, known for their colourfully-painted houses.
The main industries of the island are market gardening, fishing, tourism and lace making.
BookTrail Boarding Pass: The Venetian Legacy
Destination/location: Venice, Pellestrina Author/guide: Philip Gwynne Jones  Departure Time: 2000s
Back to Results