The Untameable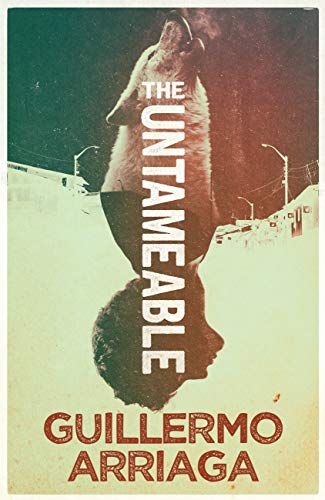 Why a Booktrail?
1960s: Goodfellas meets White Fang. By the BAFTA-winning screenwriter of Amores Perros.
What you need to know before your trail
Yukon, Canada's far north. A young man tracks a wolf through the wilderness.
The one his grandfather warned him about:
"Of all the wolves you will see in your life, one alone will be your master."
In Mexico City, Juan Guillermo has pledged vengeance.
For his murdered brother, Carlos.
For his parents, sentenced to death by their grief.
But in 1960s Mexico justice is sold to the highest bidder,
and the Catholic fanatics who killed Carlos are allied to Zunita,
a corrupt and influential police commander.
If he is to quench his thirst for revenge
Juan Guillermo will have to answer his inner call of the wild
and discover what links his destiny to a hunter on the other side of America.
Travel Guide
BookTrail it from Mexico City to Yukon
An epic novel of revenge and retribution, in which the story of a teenage boy seeking vengeance for the murder of his brother by a sinister cabal is interwoven with that of an Inuit wolf hunter and his prey set against a backdrop of repression, police brutality and Church intrigue.
Mexico City
Juan Guillermo finds himself adrift in a world and city of corruption whilst he tries to find justice and vengeance for his brother. This is the city of drugs cartels, gangs and extreme poverty.
" A sweltering city that owed that owed its name to a suicidal poet."
Yukon
A long road trip takes them here where they stop off at a place called Rancheria which they are pleased to find has  a Spanish name.
The roads are long and arduous and in complete contrast to the dry heat of Mexico.
"In the sprawling territories of the Yukon, it was not unusual for human remains to be moved from one place to another."
BookTrail Boarding Pass: The Untameable
Destination/location: Mexico City, Yukon  Author/guide: Guillermo Arriaga Departure Time: 1960s
Back to Results