The Thursday Murder Club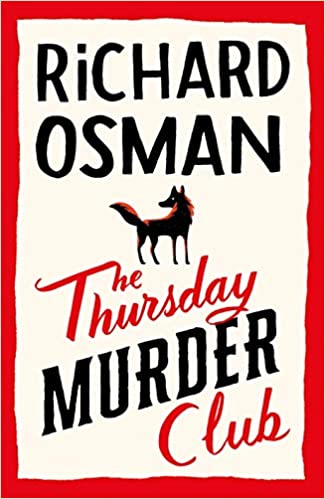 Why a Booktrail?
2000s: What do some old people get up to in their retirement home?
What you need to know before your trail
In a peaceful retirement village, four unlikely friends meet up once a week to investigate unsolved murders.
But when a brutal killing takes place on their very doorstep, the Thursday Murder Club find themselves in the middle of their first live case.
Elizabeth, Joyce, Ibrahim and Ron might be pushing eighty but they still have a few tricks up their sleeves.
Can our unorthodox but brilliant gang catch the killer before it's too late?
Travel Guide
Life in a retirement village in Kent
There's not much in terms of real locations here but that doesn't matter as it could be anywhere and that's part of the charm. These older people in this retirement home might actually exist in one or more homes up and down the UK.
It's definitely the UK as it's SO British in writing and how the characters act and speak.  Elizabeth Joyce, Ibrahim and Ron meet up once a week on a,,,,em,,, Thursday and try and solve a crime. One minute there's talking murder and the next discussing the benefits of one biscuit over another. If this is what life can be like when you're in your eighties then it'll be great!
Booktrailer Review
A joyful and very funny read. #
BookTrail Boarding Pass: The Thursday Murder Club
Destination/location: Kent Author/guide: Richard Osman Departure Time: 2000s
Back to Results