The Royal Secret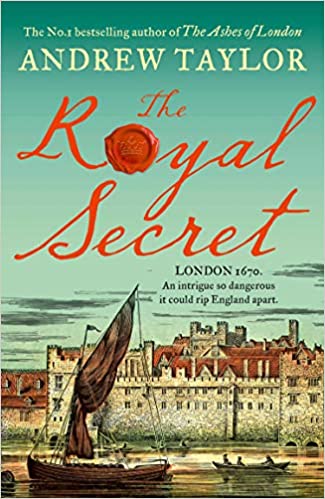 Why a Booktrail?
1640s: The royal court is a dangerous place to be
What you need to know before your trail
Two young girls plot a murder by witchcraft. Soon afterwards a government clerk dies painfully in mysterious circumstances. His colleague James Marwood is asked to investigate – but the task brings unexpected dangers.
Meanwhile, architect Cat Hakesby is working for a merchant who lives on Slaughter Street, where the air smells of blood and a captive Barbary lion prowls the stables. Then a prestigious new commission arrives. Cat must design a Poultry House for the woman that the King loves most in all the world.
Unbeknownst to all, at the heart of this lies a royal secret so explosive that it could not only rip apart England but change the entire face of Europe…
Travel Guide
Discover the Royal Secret in London
The novel mainly takes place in London although there is a visit to Kent and France. The main setting is that of the court of Charles II
Where this book excels is the way it immerses you in the stench and squalor or restoration London. Contrasts between scenes in the streets and those in the palace are revealing. The details of London after the Great Fire are wonderfully evoked and and there are several real life events interspersed into the story to flesh out the historical angle and to create an all encompassing world.
There's plenty to enjoy here such as when you find out what the rich and famous used to like about exotic animals.  Who dabbled in witchcraft? Insightful to see the deep divisions of Whitehall and the royal court too.
BookTrail Boarding Pass: The Royal Secret
Destination/location: London   Author/guide: Andrew Taylor Departure Time: 1640s
Back to Results