The Resort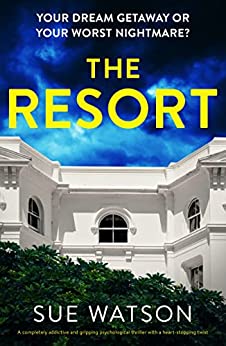 Why a Booktrail?
2000s: When a dream trip becomes your worst nightmare…
What you need to know before your trail
You've been excited about this getaway for months – at last, a chance to reconnect with your husband at a secluded island resort. But when he unexpectedly calls you from the beach, you hear the urgency in his voice. Something is very wrong.
The beautiful waitress from the restaurant last night has been found lying dead in the sand. And the police want to question your husband about it.
Sure, you saw him glance at her over dinner a few times, but you know he didn't have anything to do with the poor girl's death. So why is he asking you to lie to the police that he was with you all night? And where did he go in those missing hours?
When he returns to your beautiful sea-view suite, things get heated and he accuses you of being jealous, just like he always does. Yes, the waitress was overly flirtatious with your husband, but you didn't actually wish her any harm. Not really.
Can you trust the man you married… or are you the one who can't be trusted?
Travel Guide
Devon and Burgh Island
Fitzgeralds is an art deco luxury and expensive hotel  with a dark past. The island setting stands out and it is perhaps inspired by the famous Burgh Island which was used by Agatha Christie in two of her novels.
The contrast of the island before and after the discovery of the body is fascinating. Before, the island is glitz and glam. The setting is one of luxury and parties. The weather is good and the company even more so. Afterwards, the island becomes a prison, a place too remote and far away from life and safety.
BookTrail Boarding Pass: The Resort
Destination/Location: Devon, Burgh Island  Author: Sue Watson  Departure: 2000s
Back to Results