The Mapmaker's Daughter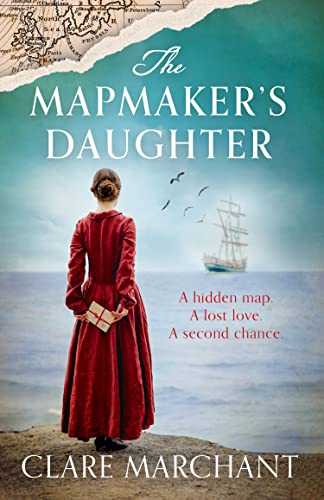 Why a Booktrail?
1569, 2023: Could a rediscovered map show her the way?
What you need to know before your trail
Present day: When thirty-six-year-old Robyn Willoughby discovers an exquisite yet blood-stained Tudor map in her father's antique map shop, desperate for a distraction from her problems, she decides to investigate. But as Robyn delves into the mystery, she finds herself caught up in a centuries-old secret – one that will change her life forever.
1569: Forced to flee Holland to escape persecution, twenty-year-old Freida Ortelius uses her mapmaking skills to start anew in London. Soon her rare talent catches the eye of Queen Elizabeth, who demands Freida's help in fighting the Spanish threat. Freida must now embark on a deadly mission, the consequences of which will echo down the ages…
Travel Guide
The Mapmaker of London and Hay on Wye
London
The major setting of the book. The author has done some wonderful research as you can see the insides of the palace and taste the intrigue on your lips as you read.
The city comes alive and as we discover the art of mapmaking, there are certain streets that take on a life of their own. Lyme Street and Paternoster Row are two streets of interest. St Pauls was the area where all the mapmakers and printers had their shops. This was an area of booksellers too.
The world of maps – how the art of mapmaking started to develop is fascinating!!
Hay on Wye
This is where the story in the present day and so we get to explore the town of books in all its glory.
The clothes Frieda wore when she visited the Queens court, her life in London and where she lived, how people navigated the city, what they ate, drank and believed in. Most of all the craft of map making, the skill, tools used, how they were printed and Frieda being the first female cartographer. Also, during during the sixteen century people were discovering and exploring new places in the world, science, botany, and making revolutionary navigational instruments.
BookTrail Boarding Pass: The Mapmaker's Daughter
Destination/location:  Hay on Wye, London  Author/guide: Clare Marchant Departure Time: 2023
Back to Results