The Maiden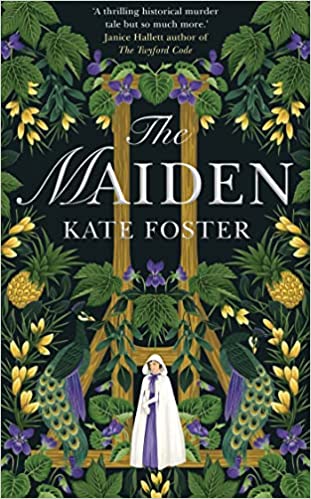 Why a Booktrail?
1679: Inspired by a real life case of a woman accused of murdering her lover
What you need to know before your trail
"In the end, it did not matter what I said at my trial. No one believed me."
Edinburgh, October 1679. Lady Christian Nimmo is arrested and charged with the murder of her lover, James Forrester. News of her imprisonment and subsequent trial is splashed across the broadsides, with headlines that leave little room for doubt: Adulteress. Whore. Murderess.
Only a year before, Christian was leading a life of privilege and respectability. So, what led her to risk everything for an affair? And does that make her guilty of murder? She wasn't the only woman in Forrester's life, and certainly not the only one who might have had cause to wish him dead . . .
Travel Guide
Edinburgh and the case of The Maiden
The Maiden is a clever title as well as a clever book. The word Maiden has two meanings – a woman unmarried and a type of guillotine used in Scotland at the time. You can see a real Maiden on display at the National Museum of Edinburgh.
Christian Nimmo was executed at the Maiden in Edinburgh on 12 November 1679 for the murder of her lover and uncle, Lord James Forrester. She was accused of killing him with his sword under a tree in the grounds of Corstophine Castle where he lived
The castle is no longer there but you can still see the dovecote that is built and used during the events in the novel. Go there are imagine the secret lovers trying to avoid detection or think of poor Violet in that turret!
There is said to be a ghost around these parts – LadyNimmo herself is said to haunt the site – The White Lady of Corstophine.
BookTrail Boarding Pass: The Maiden
Destination/location: Edinburgh Author/guide: Kate Foster Departure Time: 1678 – 1679
Back to Results