The Long, Long Afternoon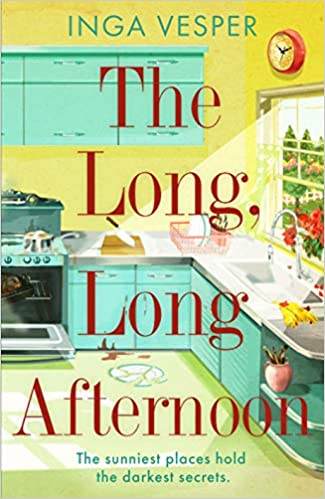 Why a Booktrail?
1959: Sunnylakes, California is not as it seems…
What you need to know before your trail
Yesterday, I kissed my husband for the last time . . .
It's the summer of 1959, and the well-trimmed lawns of Sunnylakes, California, wilt under the sun. At some point during the long, long afternoon, Joyce Haney, wife, mother, vanishes from her home, leaving behind two terrified children and a bloodstain on the kitchen floor.
While the Haney's neighbours get busy organising search parties, it is Ruby Wright, the family's 'help', who may hold the key to this unsettling mystery. Ruby knows more about the secrets behind Sunnylakes' starched curtains than anyone, and it isn't long before the detective in charge of the case wants her help. But what might it cost her to get involved? In these long hot summer afternoons, simmering with lies, mistrust and prejudice, it could only take one spark for this whole 'perfect' world to set alight . .
Travel Guide
Welcome to Sunnylakes Calfornia
The setting of the book is fictional in name but not in location. The setting is 1950s USA – a time gone by and one with certain expectations and 'rules'
The novel captures the sense of this time past with ease and looks at a woman's place in a world where racism and sexism still rule.
"There is hope in the morning hours, just as there is desperation in the afternoon, which stretches like gum and yet contracts into nothing, once it is filled with laundry and dusting and dinner."
BookTrail Boarding Pass: The Long Long Afternoon
Destination/location: California  Author/guide: Inga Vesper Departure Time: 1959
Back to Results