The Life I Stole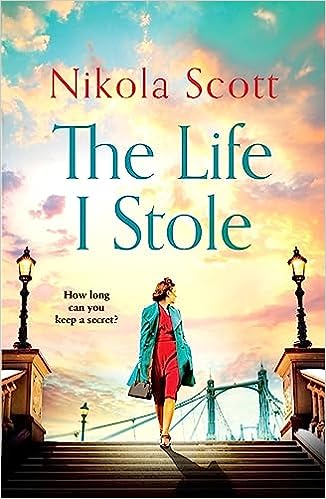 Why a Booktrail?
1953: A female doctor was rare in wartime. One of them hides a devastating secret….
What you need to know before your trail
Young Queen Elizabeth has just ascended to the throne. Isobel McIntyre is a doctor-in-training at a London teaching hospital. It's not easy being a woman working in medicine. And Isobel carries the additional burden of a shocking secret . . .
One night three years ago, Isobel took the chance to walk into another woman's life. By the time she understood the implications, it was too late to turn back. Now the secret she's been hiding for so long threatens everything – her career, new-found friendships, and a love affair that promises the kind of joy Isobel thought was only for others.
Love and happiness can't thrive in a world of lies. But does Isobel have the courage to tell the truth, whatever the consequences?
Travel Guide
London and its hospitals
The author says in her note that the 1940s saw one of the most fundamental and widely celebrated changes in the medica landscape in Britain – the birth of the NHS.
Women's roles in healthcare had historically always congregated in the areas of nursing, midwifery, education and philanthropy. For a long time, it was almost impossible for women in England to gain creditable qualifications in medicine.
The Royal Free Hospital was the first to admit female medical students for clinical training.
BookTrail Boarding Pass: The Life I Stole
Destination: London   Author/guide: Nikola Scott Departure Time: 1953
Back to Results