The House Across the Lake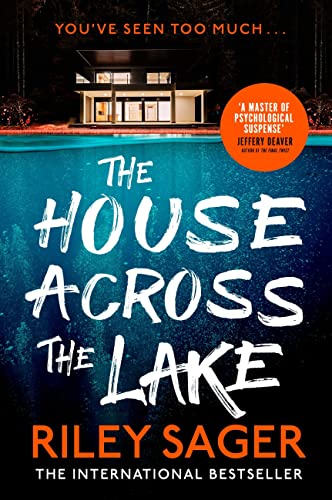 Why a Booktrail?
2000s: Would you stay in a lake house that Riley Sager has built?
What you need to know before your trail
Recently widowed actress Casey Fletcher has escaped to her family's lake house for peace and quiet. She's been happily losing herself in her thoughts and several bottles of bourbon, until the glamorous couple across the lake catch her attention. They look so perfect – just like Casey and her husband used to be. But is anyone what they seem?
Casey has a detective sat at her kitchen table. She has a man bound and gagged upstairs. Casey will uncover dark truths so life-changing that nothing will ever be the same again.
Travel Guide
Riley Sager's Vermont
There is no Lake Green in Vermont in real life but there are plenty of lakes where the lake house could be.
The woman in the novel moves to a remote house to deal with a death but since she has already starting drinking to numb the pain, it's perhaps not the best idea. Still, if you are of a more sensible mindset, a remote house at the lake sound divine.
You'd hope that it would be peaceful and quiet with animals and lovely flora and fauna in the cool Vermont air. However here, it turns into a supernatural and chilling night time fright fest. Spying on your neighbours from across the lake for example? This is a break in a lake house but with a Sager twist.
BookTrail Boarding Pass: The House Across the Lake
Destination/Location: Vermont Author: Riley Sager  Departure: 200os
Back to Results