The Haven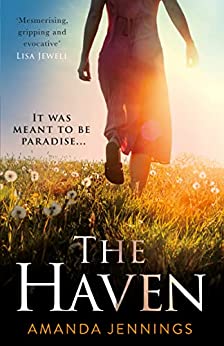 Why a Booktrail?
2000s:  It was meant to be paradise…
What you need to know before your trail
Winterfall Farm, spectacular and remote, stands over Bodmin Moor. Wanting an escape from the constraints of conventional life, Kit and Tara move to the isolated smallholding with their daughter, Skye, and a group of friends. Living off-grid and working the land, they soon begin to enjoy the fruits of their labour amid the breathtaking beauty and freedom of the moor.
At first this new way of life seems too good to be true, but when their charismatic leader, Jeremy, returns from a mysterious trip to the city with Dani, a young runaway, fractures begin to appear. As winter approaches, and with it cold weather and dark nights, Jeremy's behaviour becomes increasingly erratic. Rules are imposed, the outside world is shunned, and when he brings a second girl back to the farm, tensions quickly reach breaking point with devastating consequences…
Travel Guide
BookTrail the haven of Bodmin Moor
Bodmin Moor is a stunning place in Cornwall but not so much in this novel.
Winterfall Farm is of course a fictional place which stands over Bodmin Moor. The setting is described as idyllic and remote. There is plenty of description to show how this place could attract people from all over the world to live here.
There are rules here and there's a strict way of living.  The aim is to be self sufficient and not to rely on anyone. Life here is simple and controlled. The landscape is stunning but remote so there is not much chance to leave it behind. Certainly not for good.
Booktrail Boarding Pass: The Haven
Destination : Cornwall   Author/Guide:  Amanda Jennings   Departure Time:  2000s
Back to Results