The Fascination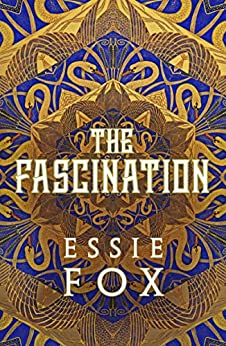 Why a Booktrail?
1889: Victorian England. A world of rural fairgrounds and glamorous London theatres.
What you need to know before your trail
Twin sisters Keziah and Tilly Lovell are identical in every way, except that Tilly hasn't grown a single inch since she was five. Coerced into promoting their father's quack elixir as they tour the country fairgrounds, at the age of fifteen the girls are sold to a mysterious Italian known as 'Captain'.
Theo is an orphan, raised by his grandfather, Lord Seabrook, a man who has a dark interest in anatomical freaks and other curiosities … particularly the human kind. Resenting his grandson for his mother's death in childbirth, when Seabrook remarries and a new heir is produced, Theo is forced to leave home without a penny to his name.
Unable to train to be a doctor as he'd hoped, Theo finds employment in Dr Summerwell's Museum of Anatomy in London, and here he meets Captain and his theatrical 'family' of performers, freaks and outcasts.
But it is Theo's fascination with Tilly and Keziah that will lead all of them into a web of dark deceits, exposing the darkest secrets and threatening everything they know…
Travel Guide
The Fascination of London
The London in this novel is one of circus fairs, curiosities and anatomical musuems. The fascination with people who were different, seen as 'freaks' in some way, was huge. The novel explores this by visiting various country fairs and  the theatres of Drury Lane.
The darker side of the novel looks at the underground scene or alternative scene that existed at the time. Hellfire clubs were notorious in the 18th century and helped shape the 'dubious' scenes in the story.
There are lots of medical scenes and places such as mausoleums, musuems and freak shows. You'll be amazed as to what you will find here………
BookTrail Boarding Pass: The Fascination
Destination/location: London  Author/guide:  Essie Fox Departure Time: 1889
Back to Results