The Devil You Know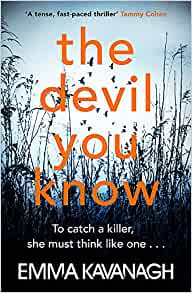 Why a Booktrail?
2000s: Up until yesterday I knew who I was. Up until yesterday my life wasn't a lie.
What you need to know before your trail
Rosa Fisher is the smart girl, the good girl. At twenty-five and mid-way through a PhD in the psychology of fraud, she thinks she has herself all figured out. Until that night, when the house is dark and she is all alone, and she hears an intruder on the stairs.
But the intruder isn't looking for Rosa Fisher. He's after someone else. And everything Rosa has ever known about her world is about to be turned upside down.
Determined to find out who she really is, Rosa traces her origins back to a small Canadian town, to a fire in a barn and a devastating family tragedy. Which forces her to question – if she can lie with such ease, was she ever really the good girl after all?
Travel Guide
Travel BookTrail style to Madison and Canada
Madison Wisconsin
Madison is the capital city of Wisconsin. It's known for the domed Wisconsin State Capitol, which sits between lakes Mendota and Monona.  The city's paved Capital City State Trail runs past Monona Terrace, a lakefront convention center designed by Frank Lloyd Wright.
The city features in the novel and there's a nice sense of a small town where life is good…for a while
Canada
The small and remote town of Caledon is an escape…
BookTrail Boarding Pass: The Devil You Know
Destination/location: Madison, Caledon  Author/guide: Emma Kavanagh  Departure Time: 2000s
Back to Results