The Chemical Cocktail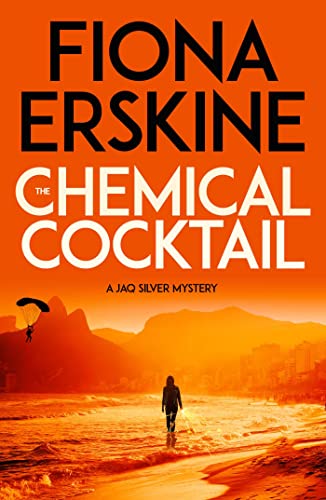 Why a Booktrail?
2000s: Jaq is back!
What you need to know before your trail
When Jaq Silver's mother dies, she is handed a poisoned chalice. An inheritance more valuable to her than she could have imagined. Travelling from Portugal to Brazil amid conspiracies and corruption to get to the bottom of her family mystery, Jaq learns she is not the only one with an interest in her unusual inheritance. Racing against the clock as the threats to her life increase on all sides, Jaq must use her scientific know-how to save what matters most.
Travel Guide
From Brazil to Portugal 
There are snippets in Teeside and Cumbria too but the two main ones are Brazil and Portugal
Salvador da Bahia
"Salvador de Baia was the first Portuguese capital of Brazil. It's a wild mix of the ancient and modern.
Salvador also has a grim and shameful history.  Between the 16th and 19th centuries, 5 million Africans were kidnapped and transported to Brazil where they were enslaved and forced to work, initially on the sugar plantations."
Brazil
Brazilian bureaucracy is Dickensian in its obfuscation and circumlocution, to the extent that a despachante – a fixer – is often required to smooth perfectly legal transactions. This is no meritocracy where hard work and education pay off, this is a land of contacts and hussle. And hussle slides into criminality as smoothly as a chilled Caipirinha.
What better place to set a thriller?
BookTrail Boarding Pass: The Chemical Cocktail
Destination/Location: Portugal and Brazil  Author: Fiona Erskine   Departure: 2000s
Back to Results