The Beach House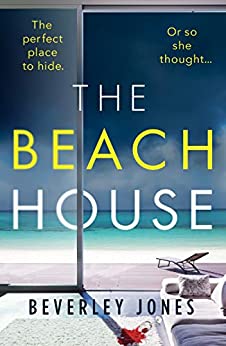 Why a Booktrail?
2000s: The perfect place to hide. Or so she thought . . .
What you need to know before your trail
When Grace Jensen returns to her home in Lookout Beach one day, she finds a body in a pool of blood and a menacing gift left for her.
The community of Lookout Beach is shocked by such a brutal intrusion in their close-knit neighbourhood – particularly to a family as successful and well-liked as the Jensens – and a police investigation to find the trespasser begins.
But Grace knows who's after her. She might have changed her name and moved across the world, deciding to hide on the Oregon coast, but she's been waiting seventeen years for what happened in the small Welsh town where she grew up to catch-up with her.
Grace might seem like the model neighbour and mother, but nobody in Lookout Beach – not even her devoted husband Elias – knows the real her. Or how much blood is on her hands.
Travel Guide
Booktrail it to Oregon for Lookout Beach
The main setting in this novel is fictional in name, but there are plenty beach towns along the Oregon coast where this could be. Fun to imagine when you wander along looking up at the beach houses like those in the novel and imagining it in front of you. Look out Beach sounds lovely:
"Lookout Beach and it's kitsch, arts and crafts, English-village-through-the-lens-of-folk-America Aesthetic."
The beach house
The house is something that the main characters has had built such is her love of architecture. She and husband Elias met when meeting the Seattle Space Needle. The house has a Bauhaus aesthetic and is sleek and made up of lots of glass and smooth lines.
Wales
The house she grew up in Wales (which is also mentioned in the novel but whose locations are never explored) was rather different:
"…the sticky, chocolate-box charming village of flower-choked stone and giddy, tilted roofs pitching towards the sea."
The South Wales coast she remembers is clothed in centuries of stories; weathered tales of farmers and Roman soldiers, fishermen and finer folk, wood merchants and privateers. Once a settlement was swallowed whole by ravenous sandstorms, legends and tragedies layered so thickly in the ground itself, that sometimes it was suffocating."
BookTrail Boarding Pass: The Beach House
Destination: Oregon , Pacific North West  Author/guide: Beverly Jones  Departure Time: 2000s
Back to Results