Promises of the Runes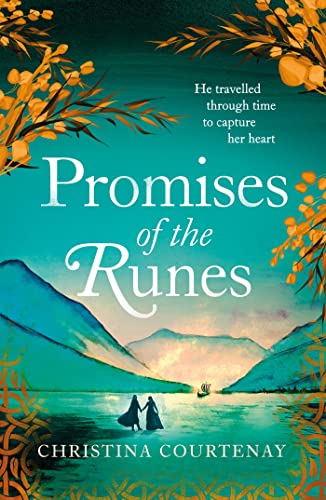 Why a Booktrail?
AD 875, 2022: He travelled through time to capture her heart.
What you need to know before your trail
Ivar Thoresson is desperate for adventure. As an archaeologist specialising in Viking times, he wants nothing more than to travel back to the ninth century as his loved ones have done, to learn everything he can about the era which fascinates him. And whilst his adopted family have always made him feel loved, the chance to meet a true ancestor, the warrior Thorald, is a temptation he cannot resist.
But while Ivar is preparing to go, he uncovers an amulet which shows him a vision of an arresting woman with red-gold hair. Clearly in distress, she is pleading for help. Convinced of the power of the charm and its message, Ivar's journey takes on a new purpose. He steps back in time determined to follow his destiny – and find the woman who has called to his heart.
Travel Guide
Norway and the Vikings
The author has based each of her novels in a unique viking setting. This time she visited Gudvanagen, the most picture-perfect Norwegian valley ever and home of a reconstructed Viking village, Njardarheim.
The other settings are well worth going to as well with the two museums outlined in Stockhom where the novel is partly set, particularly so.
BookTrail Boarding Pass: Promises of the Runes
Destination/location: Norway, Sweden Author/guide:  Christina Courtney Departure Time: AD1875, 2023
Back to Results