Palace of Shadows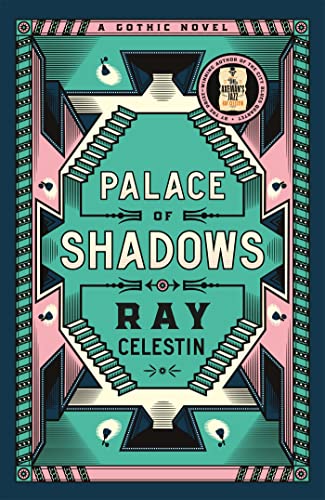 Why a Booktrail?
1848: A penniless artist is commissioned to build a mausoluem for a very strange, dark, gothic house
What you need to know before your trail
Samuel Etherstone, a penniless artist, is adrift in London. His disturbing art is shunned by patrons and critics alike, his friend Oscar Wilde is now an exile living in Paris, and a personal tragedy has taken its toll. So when he is contacted by a mysterious heiress, Mrs Chesterfield, and asked to work on a commission for the house she is building on the desolate Smugglers' Coast of North Yorkshire, he accepts the offer.
Staying overnight in the local village pub, Samuel is warned not to spend too much time there. He is told of the fate of the house's original architect, Francisco Varano, chilling tales of folk driven mad by the house, of it being built on haunted land where young girls have vanished, their ghosts now calling others to their deaths…
It is only on arrival at the Chesterfield house that he learns the sinister details of Varano's disappearance. And yet its owner keeps adding wing upon wing, and no one will tell him the reason behind her chilling obsession . . . But as Samuel delves deeper into the mysteries that swirl about the house, the nature of the project becomes terrifyingly clear.
Travel Guide
London and Yorkshire
London appears fleetingly at the beginning of the novel. To be fair, once you leave there, you'll not be able to think of anywhere else but Chesterfield House in Yorkshire.
The setting of this gothic, dark house is unsurprisingly, fictional. The village is said to be not far from Filey as that is where the artist changes trains. He is headed to fictional Lunham, his final destination in more ways than one. It is however, heavily inspired by a rather unusual house in the more sunny location of San Jose!
The Winchester House, with all its odd features, is one that really inspired the author to write a book where a house has a personality of sorts.
In Lunham, before he gets to the house, he spends time at the Black Lion pub and is warned by the locals to fear the house. It's all very The Woman in Black' But the artist goes on ahead anyway.
What is this house? Who is Mrs Chesterfield the owner? Why is she building this house with its strange walls, hidden rooms and ever longer passageways?
Booktrail Boarding Pass: Palace of Shadows
Destination: London, Yorkshire (inspired by The Winchester House California) Author/Guide: Ray Celestin  Departure Time: 1848
Back to Results