Midnight at the Christmas Bookshop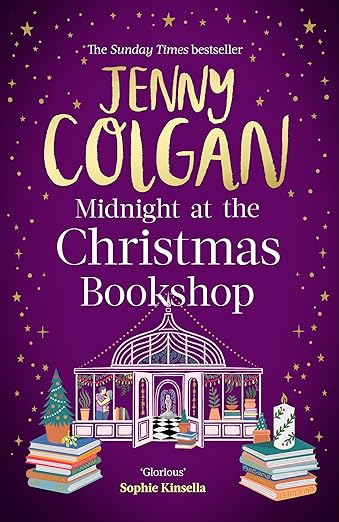 Why a Booktrail?
2023: Wrap up warm and watch the snowflakes fall, the Christmas bookshop welcomes you home…
What you need to know before your trail
Carmen is at a loose end. Her gorgeous bookshop is the filming site of a cheesy Christmas movie, she's been ousted from her sister's house, and the love of her life has just flown thousands of miles away. It's threatening to be a very unjolly Christmas indeed!
But when the elderly owner of the shop comes to Carmen with a Christmas wish that threatens to never come true, Carmen knows she must buckle down to get the funds to save not only his trip, but the shop itself. While fending off a shady tatt-selling businessman, Carmen discovers wonders to the shop she could have never imagined, and opens a labyrinth of bookish backrooms for the customers to get lost in.
With her deadline looming, it might take more than a fresh coat of paint to solve Carmen's problems. But with the help of their neighbours, her nieces and nephew, and a very distractingly cute male nanny, Carmen might just pull her greatest magic trick yet…
Travel Guide
Edinburgh and its bookshops
McCredie's little Old Town bookshop in Edinburgh sounds oh so perfect!
Victoria Street where the fictional McCredie's is the perfect location to film a very cheesy Christmas movie. After all, who can resist the charmingly narrow historic street with its Victorian grey stone buildings and warmly lit shop windows?
There are so many other real shops where you can imagine such a movie being filmed. Just some are on the map above such as Armchair Books.
BookTrail Boarding Pass: Midnight at the Christmas Bookshop
Destination: Edinburgh  Author/guide: Jenny Colgan  Departure Time: 2023
Back to Results