In Little Stars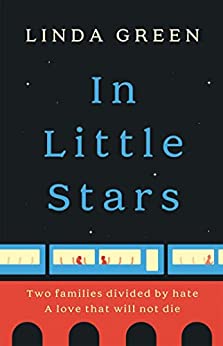 Why a Booktrail?
2023: Two families divided by hate. A love that will not die.
What you need to know before your trail
Sylvie and Donna travel on the same train to work each day but have never spoken. Their families are on different sides of the bitter Brexit divide, although the tensions and arguments at home give them much in common.
What they don't know is that their eldest children, Rachid and Jodie, are about to meet for the first time and fall in love. Aware that neither family will approve, the teenagers vow to keep their romance a secret.
But as Sylvie's family feel increasingly unwelcome in England, a desire for a better life threatens Rachid and Jodie's relationship. Can their love unite their families – or will it end in tragedy?
Travel Guide
Yorkshire and Bradford
The locations in the novel aren't that important but the divide felt between communities and families is.
Bradford and Halifax are mentioned but it's the train journeys that are key to the development of the relationship.
BookTrail Boarding Pass: In Little Stars
Destination/location: Yorkshire Author/guide: Linda Green  Departure Time: 2023
Back to Results