Fingersmith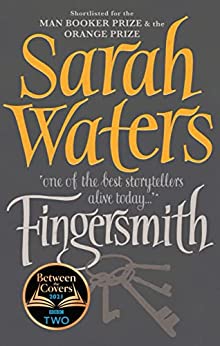 Why a Booktrail?
1862: A gang of fingersmiths, a web of lies, a spiral into the unknown.
What you need to know before your trail
London 1862. Sue Trinder, orphaned at birth, grows up among petty thieves – fingersmiths – under the rough but loving care of Mrs Sucksby and her 'family'. But from the moment she draws breath, Sue's fate is linked to that of another orphan growing up in a gloomy mansion not too many miles away.
Travel Guide
The London of the Fingersmiths
The story alternates between the twisting back alleyways of Dickensian London and the cloistered gloom of a Gothic mansion in the countryside in 1862.
"You could not have grown up in such a house, that had such businesses in it, without having a pretty good idea of what was what—of what could go into what; and what could come out. Do you follow?"
The countryside of Fingersmith
"Besides, the days at Briar were run so very regular, it was quite like some great mechanical show, you could not change it. The house bell woke us up in the mornings, and after that we all went moving on our ways from room to room, on our set courses, until the bell rang us back into our beds at night. There might as well have been grooves laid for us in the floorboards; we might have glided on sticks. There might have been a great handle set into the side of the house, and a great hand winding it.—Sometimes, when the view beyond the windows was dark or grey with mist, I imagined that handle and thought that I could almost hear it turning. I grew afraid of what would happen if the turning was to stop. That's what living in the country does to you. When Gentleman came, the show gave a kind of jog. There was a growling of the levers, people quivering for a second upon their sticks, the carving of one or two new grooves; and then it all went on, smooth as before, but with the scenes in a different order."
Booktrailer Review
I was scrolling through Twitter one day when a tweet from @yearsofreadingselfishly came up and  waxed lyrical about how wonderful The Fingersmith was. Those twists, those emotions, the clever plot! Well, that got me very intrigued. I had always thought this book was 'just a lesbian romp' as that's how it's marketed and that didn't really appeal to me. Yes, it's contains a relationship between two women but it's a romance, an emotional struggle and a game of cat and mouse = so much more than the sum of its parts!

This is akin to Dickens. It has the feel of the gothic, Victoriana London that Dickens created but with added pizzaz. Gentleman, a character of dubious morals and Mrs Sucksby who is head of her own house of Jack Dawkins and Oliver Twists.

A plan is hatched. A fingersmith is to be sent to a house of a  rich girl. She is to persuade her new mistress to fall in love with the aforementioned Gentleman who will then take her fortune. SS will get her share and the girl will be sent to an asylum. Job done. Of course, when love and affection play their part, everything else goes out of the window.

That is just the start of this Gothically epic and exciting adventure. I could not stop reading. The game playing, the weaving of that tangled web, the emotions, double crossing and lies! Oh what a deliciously evil game they play. Sarah Waters is an evil genius.

The sights, sounds, smells and feels of this novel were at their highest I have ever read in a novel for some time. I'm ashamed I thought it was just a romp, akin to 50 shades or something I suppose. No, no, no. This is exquisite and clever, raucous and quiet, bawdy and restrained. The only confusion was when I watched the BBC adaptation and realized that one of the women in love was Katherine Glendenning who was about to marry Moray in the BBC adaptation of The Paradise. Moray, you swerved a curveball there as this lady was meant to be with this Fingersmith!

Seriously – get this book. Read it and appreciate each and every twist, lie, double standard, game playing, web weaving spiral into gothic, Victoriana.
BookTrail Boarding Pass: Fingersmith
Destination/Location: London, England  Author: Sarah Waters Departure: 1862
Back to Results