Femicide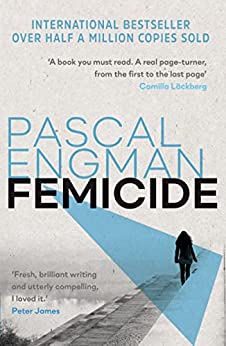 Why a Booktrail?
2022: There's a group of men in Stockholm who hate women
What you need to know before your trail
When 25-year-old Emelie is found murdered in her Stockholm apartment the same week her ex-partner is released from prison, it feels like an open and shut case for Detective Vanessa Frank. Who else would launch such a frenzied attack on the young woman?
But Frank suspects there is something they're missing. Could the killing be linked to the rising online movement of men who want to punish women, the so-called 'incels'? When a survivor of brutal sexual assault comes forward, Frank uncovers more about this shadowy group who, in their own words, have weaponised the gender war and will stop at nothing to make themselves heard.
Desperate to stop any further attacks, Frank escalates the investigation when a music festival intended to be a safe space for women becomes a potential target.
Travel Guide
Stockholm
The book The Girl with the Dragon Tattoo had a very different title in Swedish – 'The Man who Hated Woman' was infact the title translated literarally from the Swedish. Here we have a man or men who hate women even more than him.
This novel takes you around Stockholm but only to see places where women escape, streets women run down and appartments where they are killed or raped. No wonder this is not on the Swedish tourist board's radar.
BookTrail Boarding Pass: Femicide
Destination:  Stockholm Author/guide: Pascal Engman Departure Time: 2022
Back to Results