Dead Rich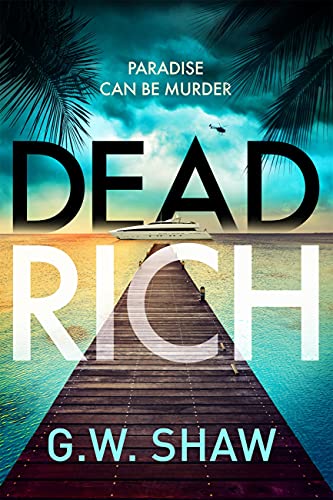 Why a Booktrail?
2000s: Super yachts are secretive, like their owners.
What you need to know before your trail
Kai, a carefree once-successful musician is invited by his new Russian girlfriend Zina to join her family's Caribbean holiday. Impulsively accepting he learns that Zina is the daughter of a Russian oligarch, Stepan Pirumov and that the trip is aboard his yacht, the Zinaida, moored in St Thomas in the US Virgin Islands. The crew consists of Captain Marius Falk, the first mate Erin Wade and a hastily assembled staff, including a chief stewardess Marissa from Miami, a chief engineer from Lagos and a personal trainer from Los Angeles. All know how to behave around the very rich.
On arrival Kai discovers that the head of security has been arrested, armed guards are below deck, there's an onboard panic room and a strong sense of all not being quite right beneath the gleaming surfaces of the Pirumov's lives. An unnerving presence punctures the atmosphere: a murderous imposter is on board the Zinaida, but who is it?
Travel Guide
A nautical adventure around the US Virgin Isles
Set in around the  Virgin islands, this is a novel set at the heart of the luxury world of yachts and Russian oligarchs. Lots of people imagine this kind of world but few of us have ever had the chance to gain an insight. This seems plausible and there is lots of nautical information and descrptive settings to make you feel as if you are dripping in gold as you sail through the Caribben waters.
The island of St Thomas is the main setting. Others places featured are Hassel Island and St Croix where they intend to buy oysters.
BookTrail Boarding Pass: Dead Rich
Destination/Location: Virgin Isles   Author: G W Shaw  Departure: 2000s
Back to Results