Date with Evil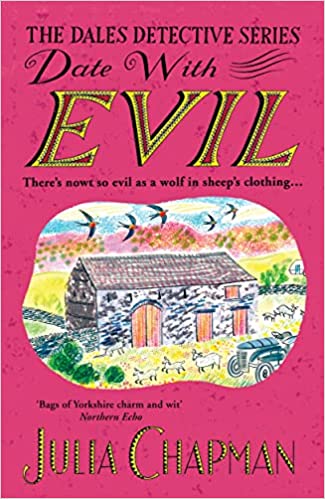 Why a Booktrail?
2023: Evil is stalking the streets of Bruncliffe . . .
What you need to know before your trail
From stolen washing to inheritance investigations, Bruncliffe's Dales Detective Agency is being inundated with cases.
But with Samson O'Brien still in London helping the Met Police clear his name, and the newly appointed member of the investigations team, Ida Capstick, distracted by her brother George's insistence that their farm is haunted, Delilah Metcalfe is struggling to meet the mounting demands for the agency's services.
So when the mother of a local estate agent arrives at the offices insisting her son is missing, Delilah is relieved to have Samson return to help.
Little do the detective duo know that several of their cases are about to collide, as what appears to be a simple matter of identifying the whereabouts of the missing man becomes something far more sinister.
Something that will finally expose the network of evil which has been infiltrating the Dales town over the past decade, and in doing so place Delilah in the utmost danger.
Travel Guide
Bruncliffe and the map
This map is included in the book so you can really get a good insight into the author's imagination and the setting of the novel, and indeed, the series.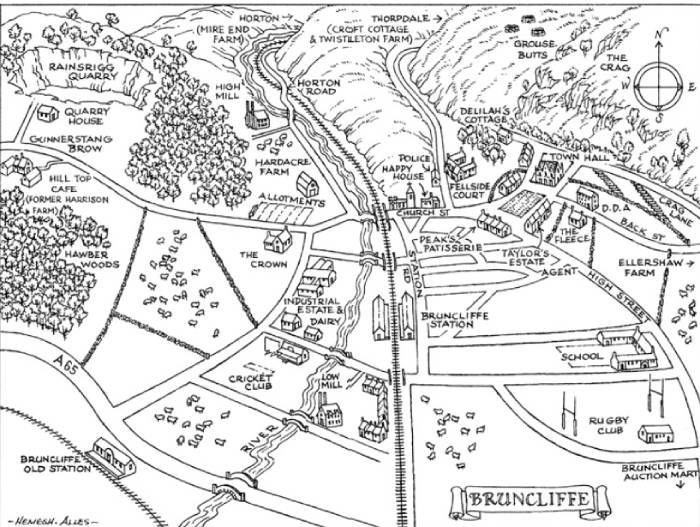 Booktrailer Review
I would liken this book and indeed the series to a boiled sweet with a  soft centre but a hard shell. There's plenty of cosy crime shenanigans to enjoy but at the same time, there are issues of human nature and murder brought to the fore. Always surrounded by a sense of Yorkshire humour and wonderful landscapes.  So, you can see why I love this series. It's fresh and new, with perfectly drawn characters and a warm heart. I wish this was  a TV series. Is this the last in the series? Please say it's not!
BookTrail Boarding Pass: Date with Evil
Destination/location: Bruncliffe, Yorkshire  Author/guide: Julia Chapman Departure Time: 2023
Back to Results