A Walk in the Dark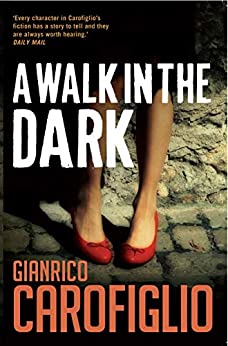 Why a Booktrail?
2000s: Guerrieri has another case to solve
What you need to know before your trail
When no lawyer accepts to represent Marina in her attempt to bring her boyfriend to trial for assault and battery, Guerrieri takes the case. No witnesses willing to testify and a hostile judge: just his kind of case. Doesn't hurt that he's attracted to Sister Maria, the young woman protecting Marina, who shares his love for martial arts.
Travel Guide
Bari, Italy
This novel is highly focused on the legal and court side of the city with the judges and the mafia playing a large part in the story. In addition, the author has a legal background so we are focused on that part of the city.
Bari is a port city on the Adriatic Sea, and the capital of southern Italy's Puglia region. It has a mazelike old town called Barivecchia.
Surrounded by narrow streets, the 11th-century Basilica di San Nicola, a key pilgrimage site, holds some of St. Nicholas' remains.
BookTrail Boarding Pass: A Walk in the Dark
Destination/location: Bari   Author/guide: Gianrico Carofiglio Departure Time: 2000s
Back to Results