A Postcard from Paris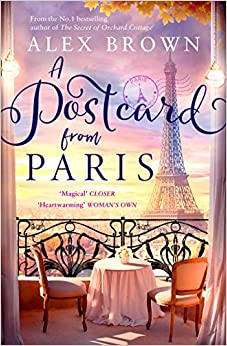 Why a Booktrail?
Various times: A journey across Paris, across time.
What you need to know before your trail
Annie Lovell is keen to put the spark back into her life and when her elderly neighbour inherits an abandoned Parisian apartment she goes to Paris to discover more. Her curiosity takes an unexpected turn on discovering a bundle of secret diaries hidden within the walls, detailing the life of a young English woman, Beatrice Crawford, who volunteered in 1916 to nurse the soldiers in the fields of France.
Captivated by the romantic City of Light, Annie realises first appearances are not always as they seem. Following Beatrice's journey from the Great War, through the Roaring Twenties and to a very different life in Nazi-occupied Paris, Annie must piece together the events from the past, if she is to fulfil the legacy that Beatrice left for her to find…
Travel Guide
BookTrail it to Paris through the ages
There is a great sense of place in this book and indeed, this series. The story takes place across the ages and across the city and takes in all of the famous sites such as the Eiffel Tower and the cobbled streets.
Rue du Moulin where the hotel is – there are several of these so one has been put on the map.
Cour Felice where Beatrice's flat is seems to be fictional but then again it is a mysterious flat so it could just take some extra time to find it.
There's a lovely note about the famous Shakespeare and Company bookstore in the author's note. If you couldn't love bookshops more!
BookTrail Boarding Pass: A Postcard from Paris
Destination/location: Paris  Author/guide: Alex Brown Departure Time: Various
Back to Results