A Postcard from Capri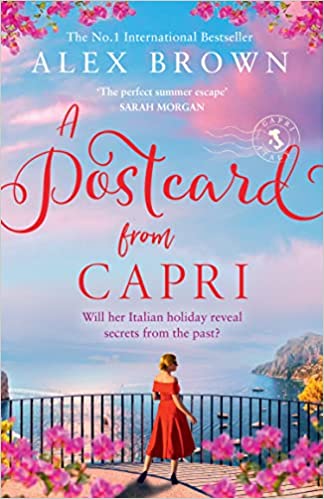 Why a Booktrail?
Her summer escape will awaken the past
What you need to know before your trail
In the Golden Age of Hollywood, Kelly Sinclair is on the cusp of becoming the next big movie star. Until then, she's spending the summer of 1953 on the magical island of Capri…
Sixty years later, on a visit to her elderly grandmother's cottage, photographer Maddie Williams unearths a box of old film memorabilia featuring a glamorous and beautiful young woman with platinum blonde hair. She also finds a postcard from the island of Capri, detailing the heart-breaking end of a passionate love affair.
Her grandmother now has trouble remembering anything from all those years ago. So when Maddie is commissioned for a photoshoot in Italy, she visits Capri to see if she can find out the truth. Can she unravel the mystery and discover what really happened in the summer of 1953, and will her magical island escape hold some surprises for Maddie, too?
Travel Guide
The island of Capri
We follow Maddie and she explores Capri as she attempts to unravel a mystery in her Grannie's past . Her grandmother has a starstuck and glamorous past and the secret behind it lies in Capri
You can feel the sun coming from the pages and the smell of lemons wafting over you as you read. Capri is well evoked – from the beaches to the mountains and the interesting angle of the film star Gracie Fields. She lived and died here so there are many mentions of this and many places to visit connected with the movie and glamourous background.
Booktrail Boarding Pass: A Postcard from Capri
Destination : Capri  Author/Guide: Alex Brown Departure Time: 2022
Back to Results