Whisper of the Seals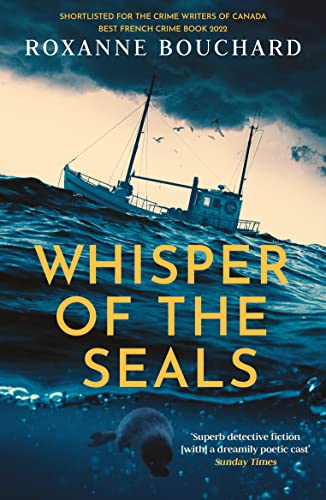 Why a Booktrail?
2000s: In the midst of a brutal seal hunt, a killer is at large….
What you need to know before your trail
Fisheries officer Simone Lord is transferred to Quebec's remote Magdalen Islands for the winter, and at the last minute ordered to go aboard a trawler braving a winter storm for the traditional grey seal hunt, while all of the other boats shelter onshore.
Detective Sergeant Joaquin Moralès is on a cross-country boat trip down the St Lawrence River, accompanied by Nadine Lauzon, a forensic psychologist working on the case of a savagely beaten teenager with Moralès' old team in Montreal.
When it becomes clear that Simone is in grave danger aboard the trawler, the two cases converge, with startling, terrifying consequences for everyone involved…
Locations
Reset
Canada - Quebec - Magdalen islands
Canada - Quebec - Quebec City
Travel Guide
Quebec's Magadalen Islands
The islands and life in and around the fishing industry here are well evoked. You can feel the salty spit of the water on your face as you read and the raw wind blowing your hair. For anyone who gets seasick, beware as you are on a boat or at least around boats a lot in this book. For those of you who have never really thought about the level of depravity and violence that is involved in a seal hunt, then you might want to cover your eyes.
The raw and wild life of fishermen and seal hunters out in the cold Canadian waters is something to behold. You are thrust into the action, the rough seas, the cold air, the impossible fishing conditions and the hunt for those lovely animals. There are scenes of butchery and a ship on the hunt for them and doing everything in its path to find and kill.
BookTrail Boarding Pass: Whisper of the Seals
Destination/location:  Magadalen Islands, Quebec  Author/guide: Roxanne Bouchard Departure Time: 2000s
Back to Results