The Coral Bride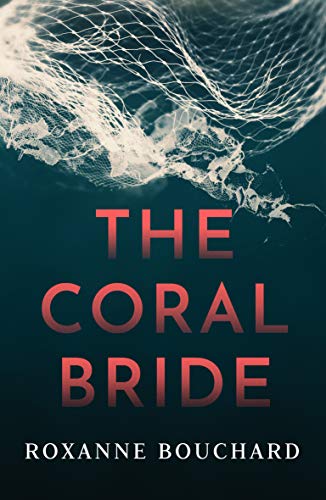 Why a Booktrail?
200s: The sequel to We Were the Salt of the Sea
What you need to know before your trail
When an abandoned lobster trawler is found adrift off the coast of Quebec's Gaspé Peninsula, DS Joaquin Moralès begins a straightforward search for the boat's missing captain, Angel Roberts – a rare female in a male-dominated world. But Moralès finds himself blocked at every turn – by his police colleagues, by fisheries bureaucrats, and by his grown-up son, who has turned up at his door with a host of his own personal problems.
When Angel's body is finally discovered, it's clear something very sinister is afoot, and Moralès and son are pulled into murky, dangerous waters, where old resentments run deep.
Locations
Reset
Canada - QC - Gaspe Peninsula
Travel Guide
Booktrail the wonders of the Gaspé Peninsula with Roxanne Bouchard
A novel where the setting is centre stage. The essence of the Gaspé Peninsula is brought to life here; everything from the scent of the salt air, the taste of it on your lips and the wonderful scenery. In fact, it's the scenery, the faithful recreation of a proud fishing community that really makes this novel sing.
Bonaventure Island
An island some eighteen nautical miles off the short of Percé . 35 kilometres away from her home port.
Grande Grave
A small cove and the home of the lobster trawler is here on the other side of the village of Cap-aux-Os in Forillon Park. This park is a national treasure and very popular with walkers and explorers!
Cap-aux-Os
Angel's house is located here and it 'had its back turned to the life in the town of Gaspé , enjoying instead a sweeping view of the bay and its south shore, all the way from the point at Sandy Beach to Haldimand Beach…."
The depiction of the Gaspé fishing community
This is a closed-knit and proud community. This is not just a job to them but a way of life. It's embedded in their blood, skin and soul. There are many lyrical passages about the swish of the waves, nautical speeds, nature of the boats and life at sea. Attention to detail proves that the author has immersed herself into this way of life and landscape for some time. She lives and breathes it and it comes through in the plot loud and clear. It's fascinating to be allowed to be at the heart of such a traditional, historical, proud and vibrant community via a novel.
BookTrail Boarding Pass: The Coral Bride
Destination/location: Gaspe Peninsula, Quebec  Author/guide: Roxanne Bouchard Departure Time: 2000s
Back to Results