When the Stars Go Dark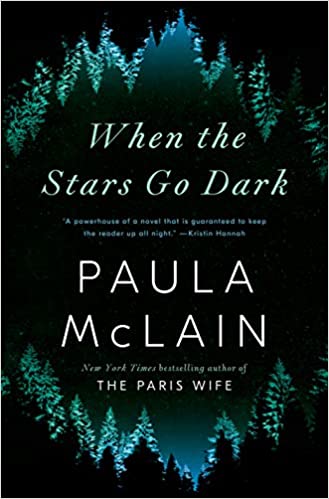 Why a Booktrail?
1990s: Inspired by the true story of the kidnapping of Polly Klaas
What you need to know before your trail
Anna Hart is a seasoned missing persons detective in San Francisco with far too much knowledge of the darkest side of human nature. When tragedy strikes her personal life, Anna, desperate and numb, flees to the Northern California village of Mendocino to grieve. She lived there as a child with her beloved foster parents, and now she believes it might be the only place left for her. Yet the day she arrives, she learns that a local teenage girl has gone missing.
The crime feels frighteningly reminiscent of the most crucial time in Anna's childhood, when the unsolved murder of a young girl touched Mendocino and changed the community forever. As past and present collide, Anna realizes that she has been led to this moment. The most difficult lessons of her life have given her insight into how victims come into contact with violent predators. As Anna becomes obsessed with saving the missing girl, she must accept that true courage means getting out of her own way and learning to let others in.
Locations
Reset
America/USA - CA - Mendocino
America/USA - CA -Petaluma
Travel Guide
Discover Mendocino and Petaluma
Two very sad locations in this novel. The case in the story is inspired by the Polly Klass case. Polly was a young girl who was kidnapped from her bed in Petaluma and found, murdered, just off a highway on the way to Cloverdale.
The author researched the case and was touched how the community came together in the search for the little girl. She wanted to write about this and how if we are ever truly going to heal, we need one another to get there.
Cricket exists as does the Krummholz grove with its tortured and twisted cypress trees. The author has sat at the bar at Patterson's, sipping whisky just as Anna and Will do. The carving of Time and the Maiden stands stark and white on a plinth above the village just as it has for over a hundred years.
BookTrail Boarding Pass: When the Stars Go Dark
Destination/location: Mendocino  Author/guide: Paula McLain Departure Time: 2000s
Back to Results